Something about the crisp, autumn air makes us want to grab a cold beer and cheers to the change of season. These independent hotels know exactly what we're talking about and have saved a special place in their hearts (and properties) for beer.
---
The Brewhouse Inn & Suites
Milwaukee

, 

Wisconsin
Beer is the name of the game at this historic hotel. The property was formerly the iconic Pabst Blue Ribbon brewery, built in 1882. You can't miss remnants of the past — especially the six massive copper brew kettles in the mezzanine that are under the watchful (stained-glass) eye of King Gambrinus, the "patron saint" of beer.
---

Sleeping Lady Mountain Resort
Leavenworth, Washington
Nestled in the German-themed town of Leavenworth in the Cascade Mountains, Sleeping Lady Mountain Resort holds beer to a very high standard. You can always enjoy sipping a cold-one in their on-property Grotto Bar (yes, the inside is a cave) or visit during the German holiday of Oktoberfest when the entire town comes together to celebrate, what else, beer!
---
The Norwich Inn
Norwich

, 

Vermont

The Norwich Inn's history with brewing beer dates back as far as the early 1800s. (Did President Monroe have a pint during his 1817 stay? Nobody knows, but if he did, it was brewed at the Inn!) Today, The Pub at The Norwich Inn is a friendly place for where locals and guests rendezvous for a hearty meal and a beer. Try something new at each visit –the Pub's tap-list rotates through 50 of the brewery's craft beers. Specifically we recommend trying the famed Jasper Murdock Ales.
---
Chalet View Lodge
Graeagle

, 

California

It doesn't get more local than Eureka Peak Brewing Company at Chalet View Lodge. The on-site tap room offers a variety of classic craft ales and specialty Belgian sours. Whether you like your brews hoppy, dark, or fruity—or just something that tastes good with bratwurst— you're sure to find a new favorite brew!
---
Tetherow Lodges
Bend

, 

Oregon

Oregon is known for loving beer and Tetherow Lodges is no exception. Visit their pub, The Row, which features a different local brewery every month. Keep an eye out for special events, like the annual Brewery Smackdown. You can be the judge as breweries compete for your taste buds.
---

The Porches Inn at MASS MoCA
North Adams, Massachusetts
Located just across from North Adams local brewery, Bright Ideas Brewing, this historic inn is the perfect spot to enjoy the autumn leaves and a crisp locally brewed beer. And because the whole town's main draw (see what we did there) is art — both the brewery and the inn host rotating displays of original artwork from local artists.
---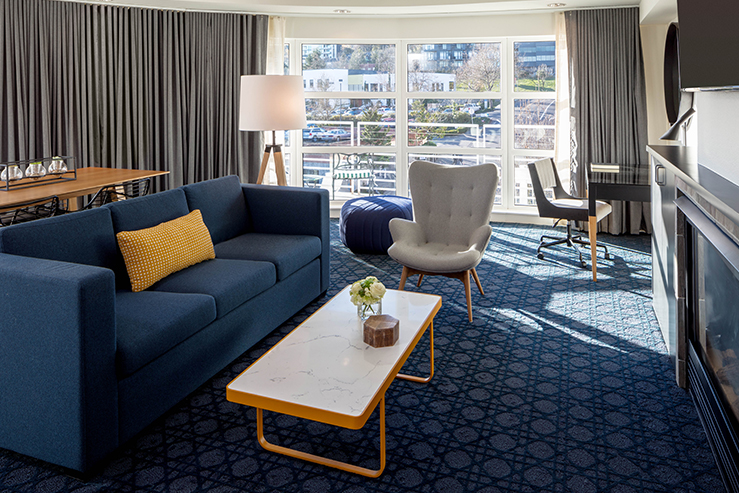 River's Edge Hotel
Portland, Oregon
You can't talk about beer without mentioning Portland, Oregon — the motherland of craft beer. With almost 80 breweries in the downtown Portland area, it's arguably the best place to do some local-brew tasting, and River's Edge Hotel is right in the middle of all the action. If you don't feel like venturing out for a pint, head down to Rosswood, River's Edges' in-house restaurant where you'll find at least 4 local beers on tap.
---
Hotel Le Marais & Hotel Mazarin
New Orleans, Louisiana
These sister properties are smack dab in the center of the French Quarter. During Mardi Gras, their location alone qualifies them as a beer-loving hotel. But it's their history that earns them a spot on the list. These buildings were once facilities for the American Brewing Company, brewers of Regal Beer  "the Prince of Golden Beers".  Today, you can enjoy a beer at the hotel bar, or grab a "go-cup" and take your suds with you as you explore the historic streets of New Orleans.
LEARN  MORE ABOUT HOTEL LE MARAIS (PICTURED ABOVE)
LEARN MORE ABOUT HOTEL MAZARIN 
---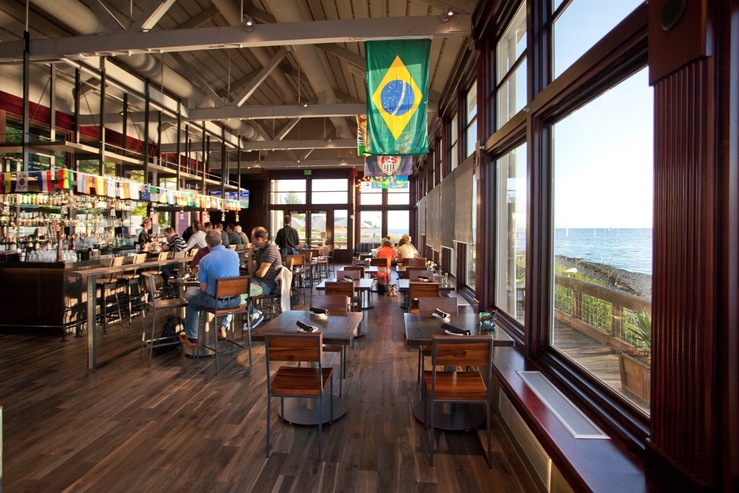 Semiahmoo Resort, Golf, and Spa
Blaine, Washington
It's no secret that the Pacific Northwest is home to micro-brews and loves any reason to celebrate it and Semiahmoo Resort is no different. Twice a year you can take part in their famous Beer Fests. The first, A Beachside Beer Fest, takes place in spring/summer and the second, Oktoberfest takes place in, well, October. And if that isn't enough, they also host a "Tap Takeover" the first Friday of every month to sample local craft beer.
---
Head to StashRewards.com to see all Partner Hotels and book your next adventure.